kamiya architects has completed the transformation of a frank lloyd wright-style prairie residence built in 1982 by arata endo, one of wright's disciples. dubbed hayama kachi house, this cultural property located near the suburbs of tokyo has been renovated into a hotel, taking into consideration the importance of architecture preservation and the opportunity to redefine the historical value of the prairie style homes.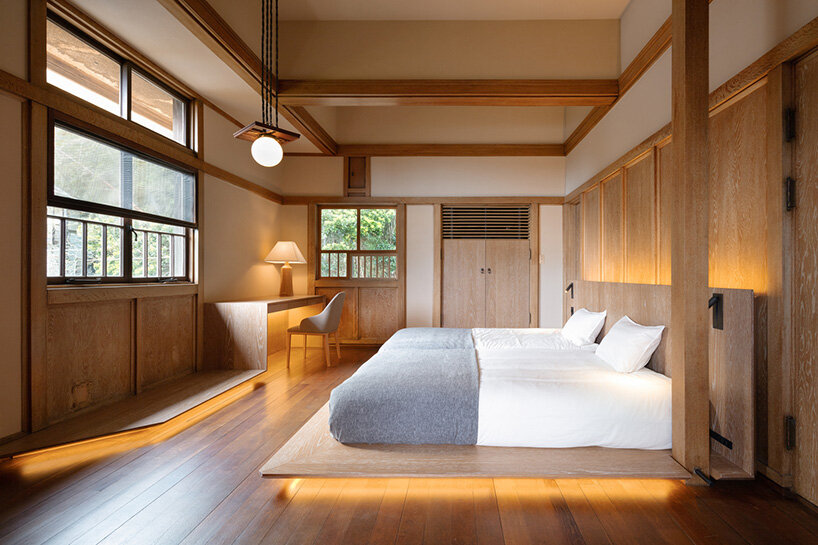 images by takumi ota
for the hayama kachi hotel, kamiya architects created a contemporary design that respects the historical heritage of the structure while taking the chance to re-thing and re-define the historic architectural value while integrating a modern-day living situation. because of preservation regulations, the maiden room was one of the areas the architects could redesign thoroughly, transforming it into a spa. this backspace references traditional spa japanese routines, still very much alive in the modern days.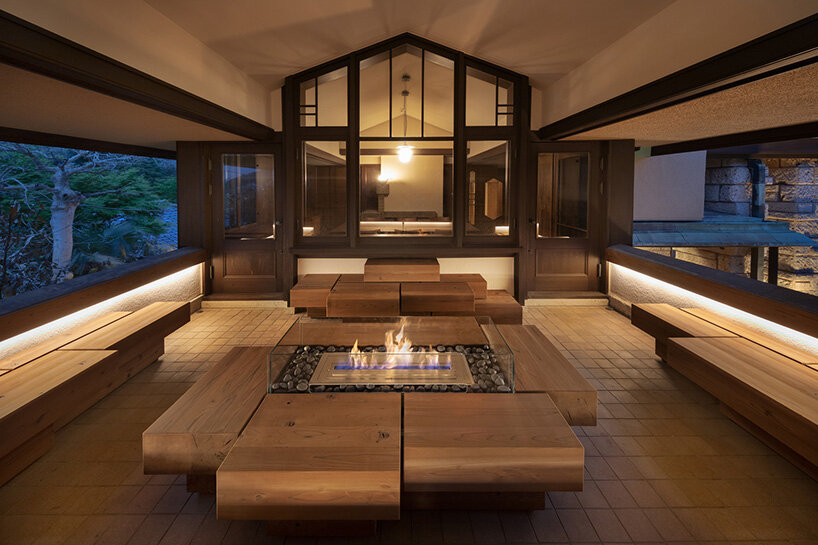 the design approach preserved the fundamental elements of the preexisting architecture, including the structural beams and existing openings. 'we intended to establish the connection between contemporary architecture and historic element and provide the timeless and playful experience for the visitors of the maiden room,' comments kamiya architects. 'historic structural beams are turned into the feature of vertical space, pre-existed interior will be preserved and exposed as the ceiling of this area.'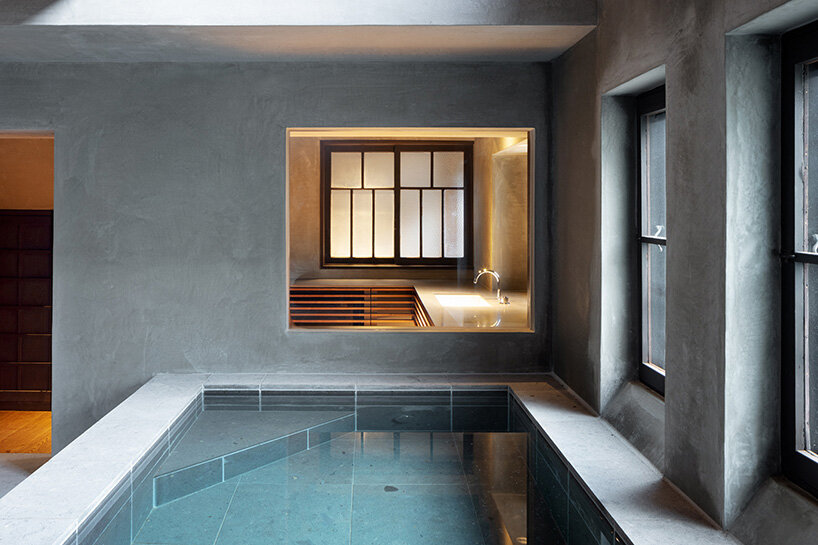 taking into consideration the natural habitat where the property is located, the architects opened the outdoor terrace space to the scenery, creating a continuation from the interior living area. two stone block columns stand out as the main feature element of the terrace area, where asymmetry and random stone block layouts renovate with rocky nature, one of the signature design elements of the prairie style. by using well-crafted wooden blocks, the design exudes a sense of warmth and nature, while a fireplace maintains the outdoor temperature at the proper level, providing the possibility for long time conversations despite the seasonal change.